Recently, two editorial board members of Zoological Research (ZR), Prof. Le Kang, and Prof. Nina Jablonski have been elected as international member of the National Academy of Sciences of the United States (NAS) and a member of the NAS, respectively.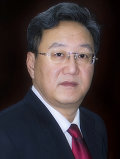 Prof. Le Kang, president of the Hebei University, China, is also a member of the Chinese Academy of Sciences, and a member of Academia Europaea. Prof. Kang is an expert on insect adaptations to environmental variation, especially the application of migratory locust models by integrating multiple molecular, biological, physiological, and genomic approaches.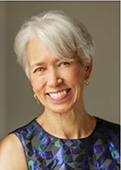 Prof. Nina Jablonski, Evan Pugh University Professor of Anthropology, Pennsylvania State University, is renowned for her expertise and contributions on the evolution of human phenotypes and physical diversity, as well as primate evolution.
ZR extends the warmest congratulations to both of the outstanding scientists, and is greatly honored to have them as the editorial board members.